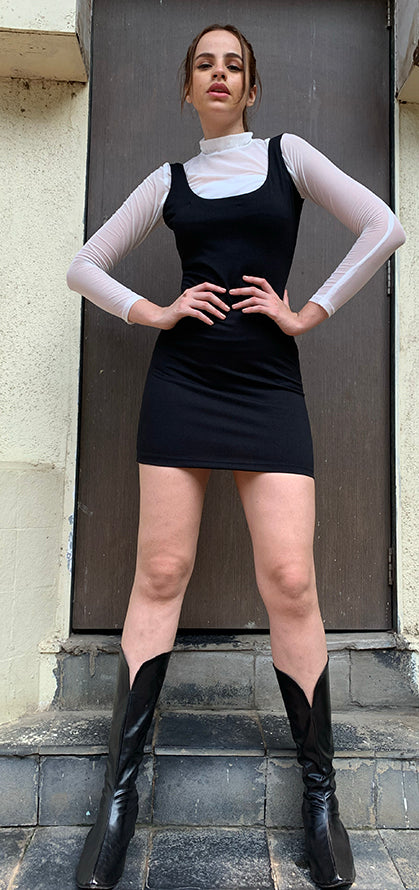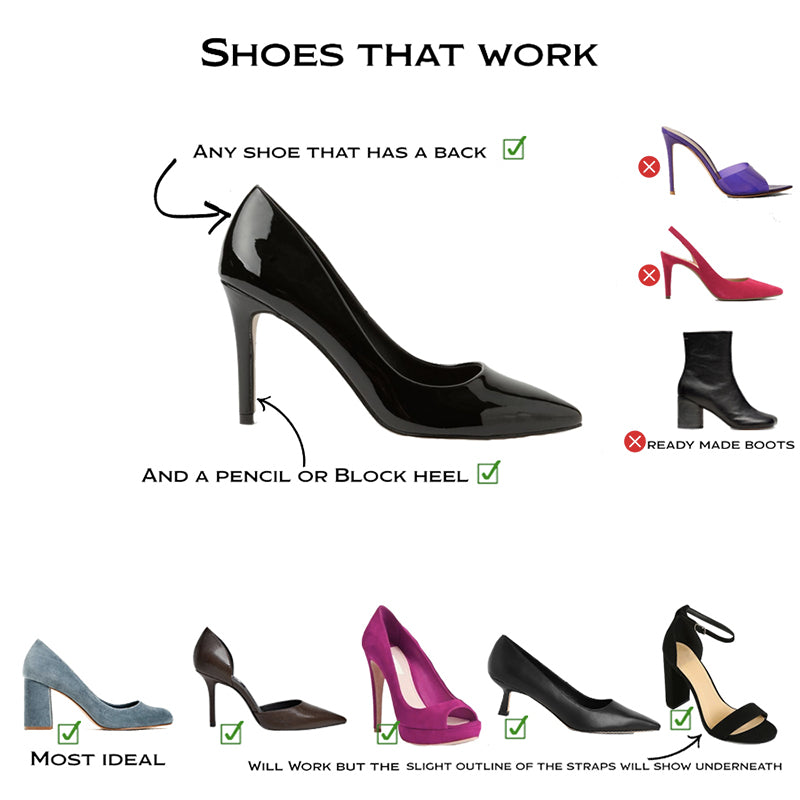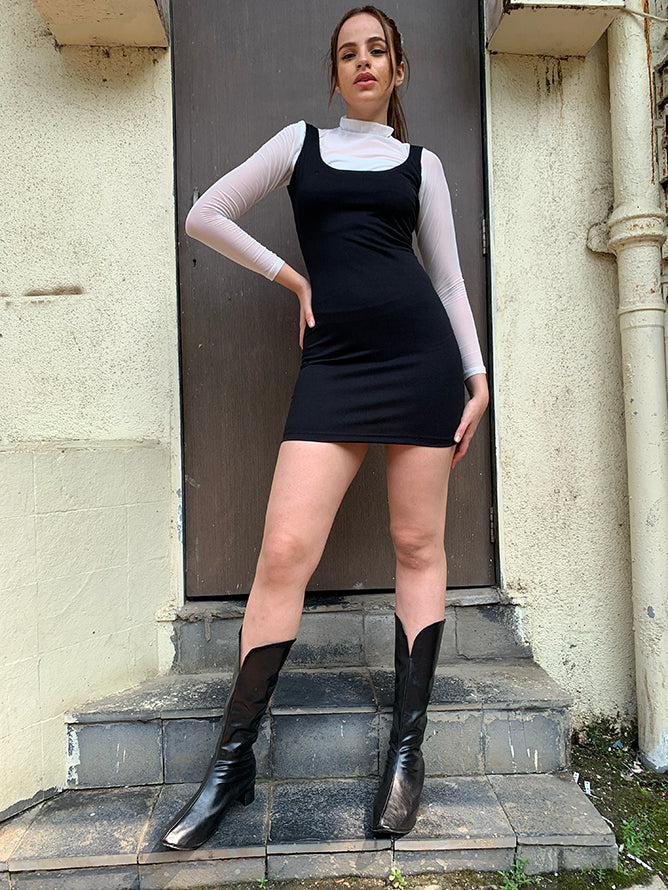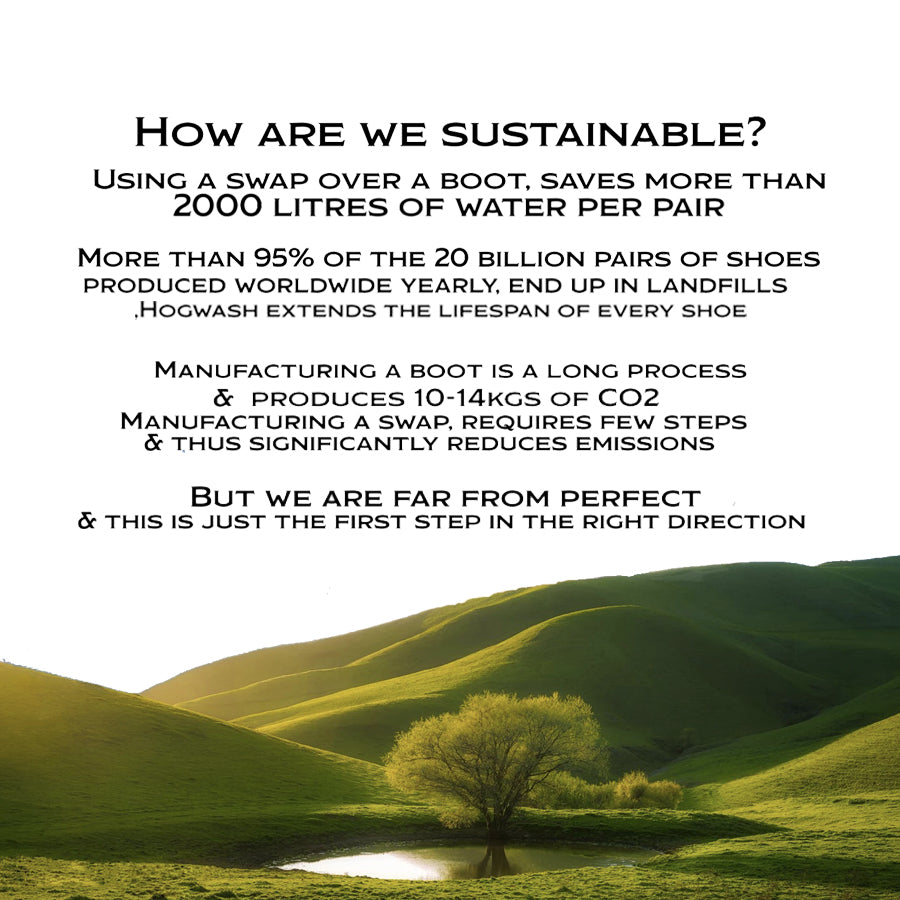 "Shooting iron"- black cow boy boots
PLEASE NOTE: These are SWAPS. This is an invention and a new way boots can be worn sustainably. By using a swap instead of using a boot you've saved over 2000 liters of water. Yes, you read that right. 
Please use any high heel in your closet that has a back and either a pencil or block heel. Because, the most environmentally sustainable shoe, is the one in your closet.