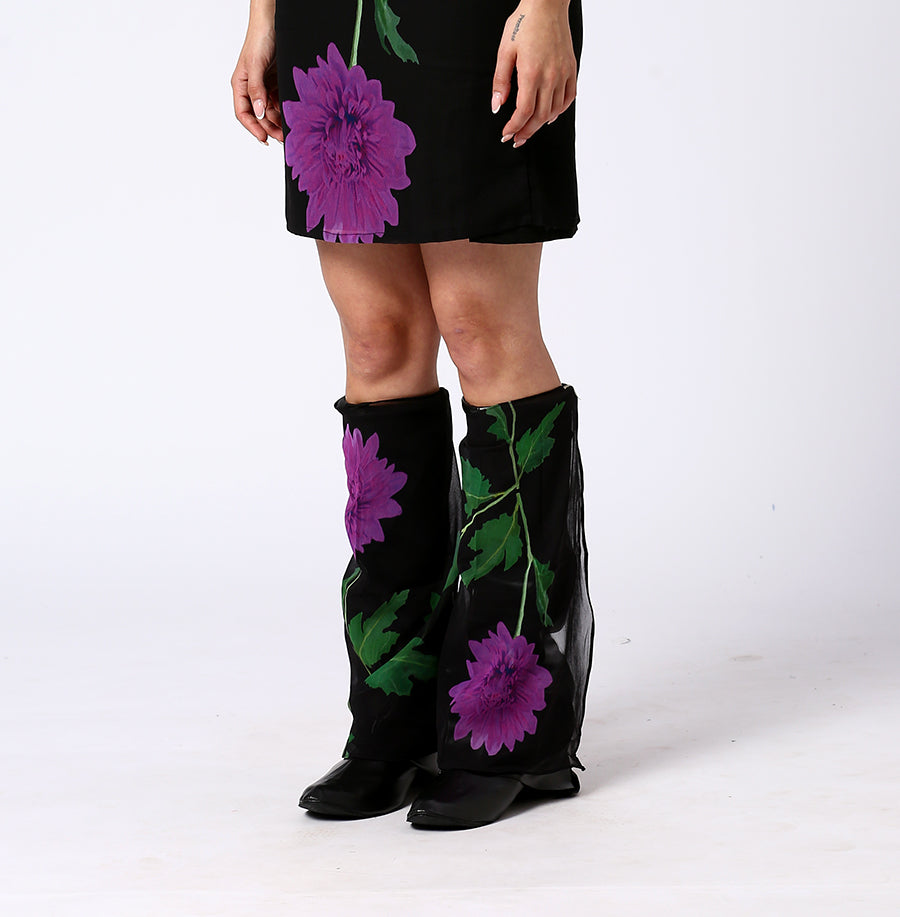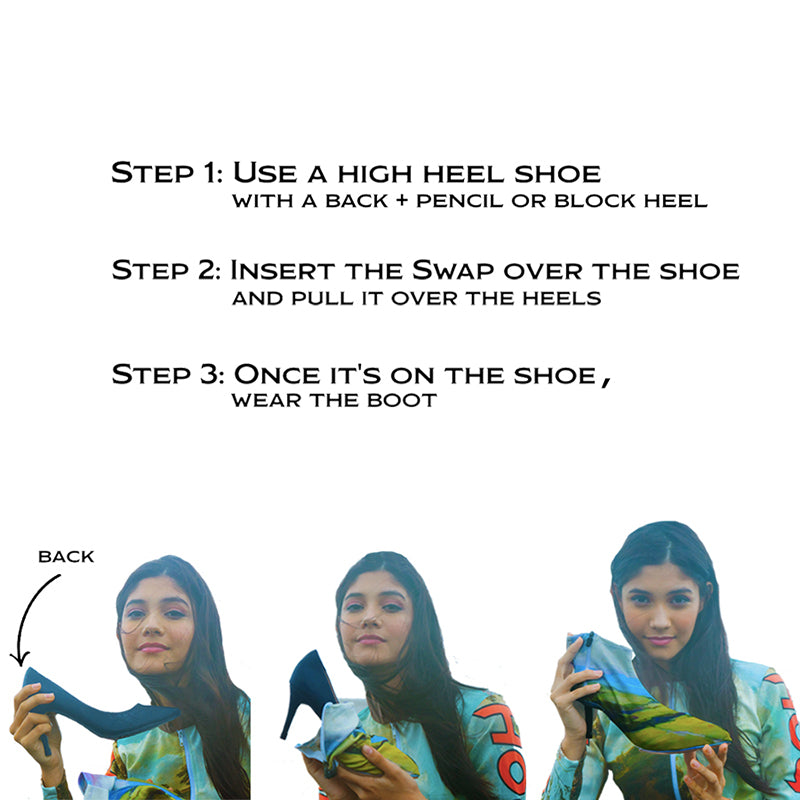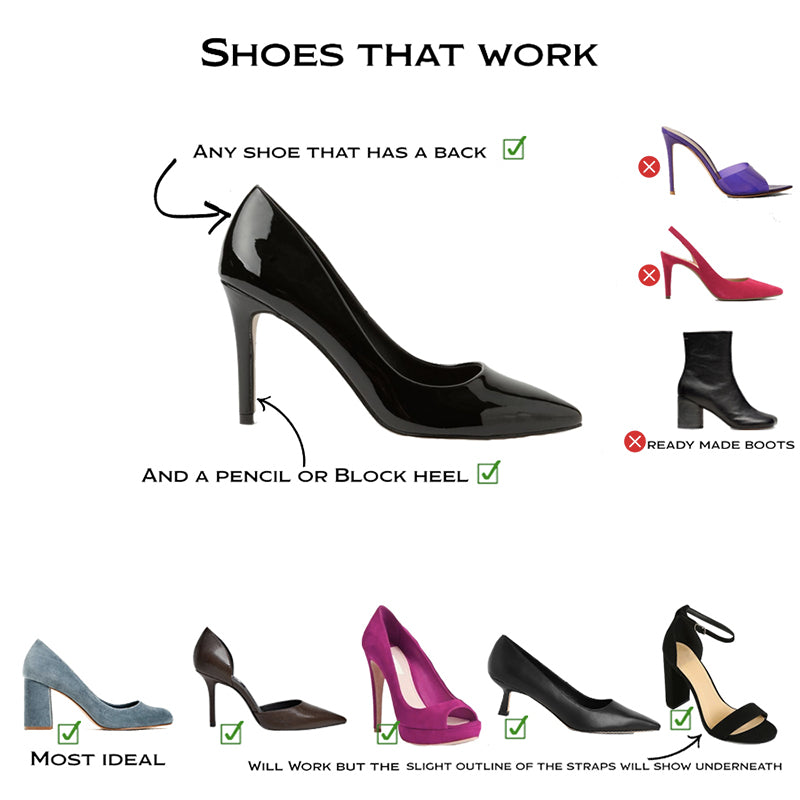 PLEASE NOTE: These are SWAPS. This is an invention and a new way boots can be worn sustainably. By using a swap instead of using a boot you've saved over 2000 liters of water. Yes, you read that right. 
Please use any high heel in your closet that has a back and either a pencil or block heel. Because, the most environmentally sustainable shoe, is the one in your closet.
PLEASE DO NOT wear the shoe and then try and wear the swap over the shoe. Put the swap on the shoe first and then wear the boot.

STEPS:

1. Swaps can be used with any high heel, that has a closed back and either a pencil or block heel.

2. Slide the swap over your shoe. Please adjust the sole of the shoe to the sole of the swap, pull it over the heel and tug on it upwards so it looks like a regular boot.

3. Then proceed to wear the boot.
SHOE SIZE:

The difference between the foot size of a UK 3 and UK 8 is only 4 cms, so whether you size up or down a size, the swaps will still fit you well. So please choose your general size without any worries.

EURO UK. To Fit Foot length cms

EURO 36. UK 3. 22 cms

EURO 37. UK 4. 22.6 cms

EURO 38. UK 5 23.7 cms

EURO 39. UK 6. 24.6 cms

EURO 40. UK 7. 25.4 cms

EURO 41 UK 8. 26 cms

EURO 42. UK 9. 27 cms

So more often than not, if you're having trouble using the swap, it's being used incorrectly. Please put the swap on the shoe before wearing the shoe.

We highly recommend looking at our instructional videos on the homepage/ Instagram for guidance. Please feel free to dm us on @hogwash.in for a reply within 24 hours.

Calf measurements:

Petit: These swaps should fit snug so if you can fit into XS pants and have a calf (biggest area) between 10.5-11.5 inches , we recommend this size.

Standard: If you fit in pants ranging from a size S to medium, we recommend a standard. The calf (biggest area) is between 12-14 inches.

Thicc: If you wear pants from a size L to XL and have a calf (biggest area) between 14-16 inches.